Exhibition Stand Builder
At Certain Exhibitions we specialise in bespoke exhibition stands. Rather than a traditional modular or shell scheme we like to give our clients that unique bespoke offering. There is a misnomer that a bespoke exhibition stand has to be of a certain size, one use and expensive. This is a myth to be dispelled. Regardless of size we like to give our clients that unique offering that is tailored to your brand and ensures you stand out from the crowd. This is why as a company we can tailor packages to enhance shell schemes 'Shell Scheme Plus' through to large single or double deck options. When designing a stand if you wish to attend more than one show, let us know and we will design the stand to fit a multitude of different configurations using reusable elements. This ensures your budget goes further and you have a consistent brand presence at all shows. Small can still be impactful!
When working with your dedicated project manager at the point of brief then let them know not only functional requirements for the space but also ideas about the use of your branding and we will ensure we carry the creative process on from there. Whether it be a 'rainforest café', a pit lane on a rack track, a velodrome or simply a strong corporate representation, all options can be developed.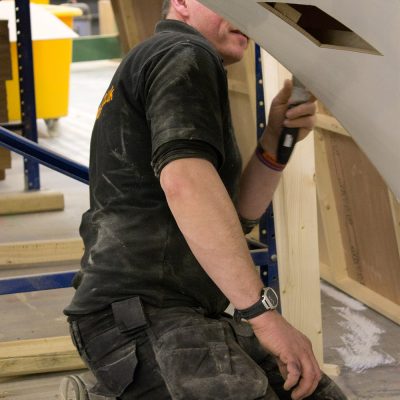 We ensure when building your stand we utilise innovative ideas and integration of the latest technologies from multi-screen video walls to quirky features like fog walls to ensure you stand out from your competitors.
Bespoke means bespoke to you. Let us work together to achieve results which make you stand out.
Want to know more? Why not get in touch with our friendly and professional team today on 01491 613491 and start talking to a company that cares about your success.